BEHIND
THE BACKDROPDocumentary 25 minutes
In the Taiwanese capital of Taipei a growing number of stores are specialised in weddings and pre-ceremony photographs. The country has changed rapidly in the past 50 years and the stores reflect the force of globalization at work. Young people are taking western visuals and symbolism to heart, replacing the Taiwanese traditions of previous generations. Fascinated by this shift and the resulting tension between home-grown values and modern aspirations, Floor Hofman follows three couples and their romantic ideals in her documentary Behind the Backdrop. How do their dreams conflict with their parents' wishes? Can the contrast between their personal expectations and those of their parents be bridged?

Watch the teaser: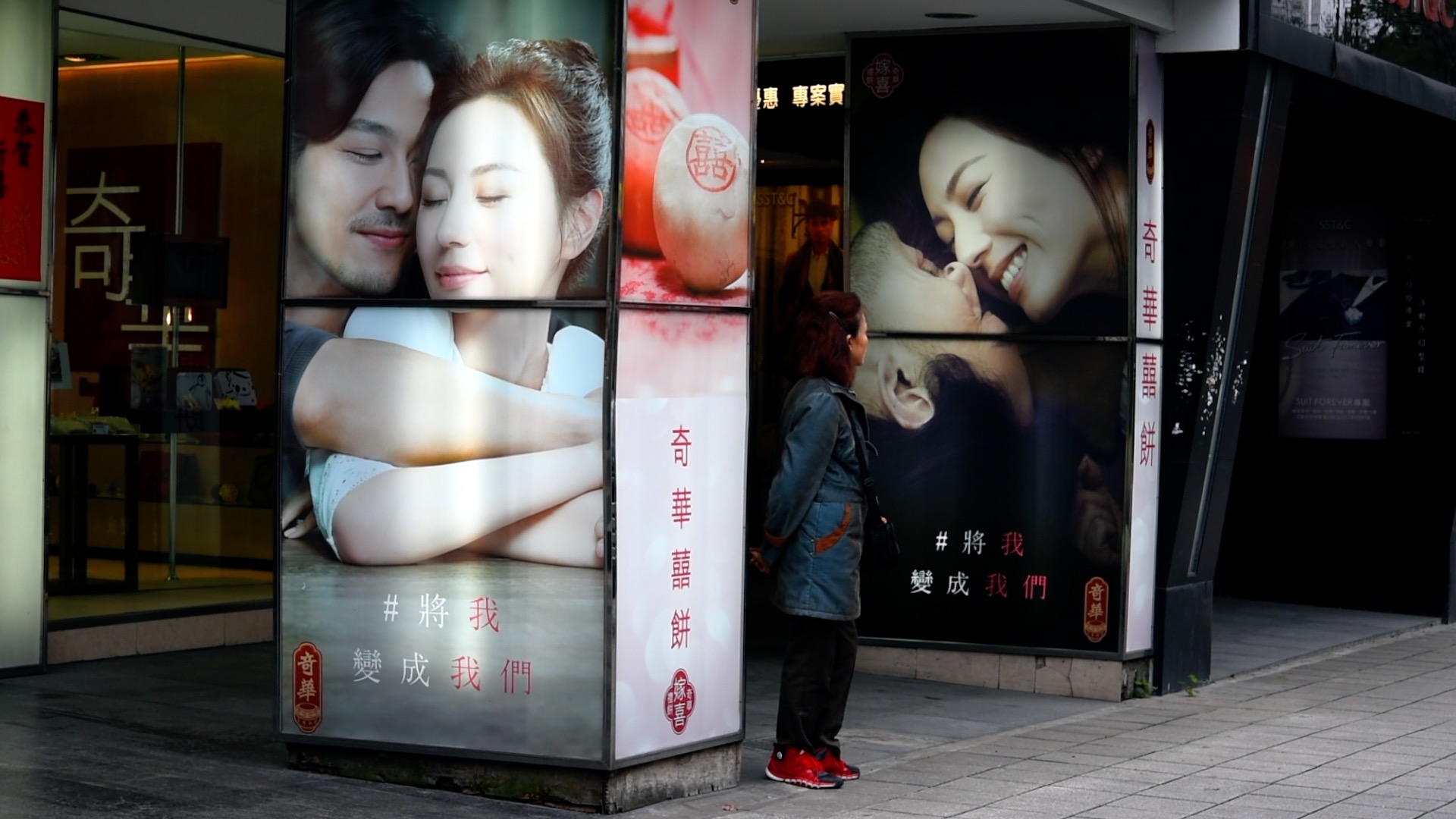 This documentary was screened during the Dutch Design Week (2017), Eindhoven, in the exhibition 'Pinky Swear' in Taichung (2020), and at Cinemasia (2018) during a special evening called 'Love Talk'
Love Talk was a special movie x panel talk program consisted of two parts: screening of documentary film Behind the Backdrop (2017), followed by a panel talk about "Wedding, Marriage & Love" in Taiwan and in the Netherlands.
Love Talk was a side event of
CinemAsia On Tour Eindhoven
and was co-hosted by
Oranje Express 荷事生非
.
"This love talk continues the subject of romantic ideals which is raised in the documentary Behind the Backdrop and expands it to the explorations of the imaginations, rituals, and understandings we have for love relationships. By using the case of wedding photography, the discussant will share her observations on how love has become a subject of commodification, and the imaginations we subscribe to these love commodities. A follow-up panel discussion with the documentary director invites the audience to wonder the changing and possibly conflicting aspects of contemporary love relationships. Why does it sometimes feel that one's love is caught in between different ideals and imaginations? What are the ideals of romance in our times? How do they differ by groups and how they change across time?"
Photos by
Willie Wong
Behind the Backdrop at the exhibition Pinky Swear at Everspring Museum of Fine Arts, Taichung, Taiwan
Floor Hofman
Eindhoven, The Netherlands / Taipei, Taiwan